A key component of initial hospital examinations and treatment is the diagnosis of a spinal cord injury as incomplete or complete. Incomplete means some sensory (feeling) or motor (muscle) function exists below the neurological level of injury, including the lowest sacral segment (S4-S5). Complete means no sensory or motor function exists below the neurological level of injury, including the lowest sacral segment (S4-S5).
Incomplete means some
Complete means none
Diagnosis of a spinal cord injury as incomplete verses complete is made by locating the neurological level of injury and determining which myotomes and dermatomes remain intact. We covered this in the previous article and move on here to explore some real life examples and the long term outcomes of incomplete verses complete spinal cord injury.
It may not seem a big difference but the outcomes certainly are. To understand the broader implications of incomplete verses complete spinal cord injury we first need to consider the following real life examples. Incomplete and complete translate into being able to achieve a sustainable erection or not, having sensation in forearms or not, having wrist extension or not, to name but three examples.
While at first, the difference between some and none may seem subtle, after further consideration the full impact upon relationships, employment, health and independence become more obvious.
Real Life Examples of Incomplete vs Complete
Taking our first real life example, the inability to achieve a sustainable erection and satisfy your partner sexually is self demoralizing and can place a huge strain on an existing relationship or marriage. Impotency drastically reduces the number of potential partners interested in forming new sexual and intimate life-long relationships and greatly suppresses ones sexual self awareness, sexual development and sexual expression. Testosterone levels, impotency and virility have long been proven to have widespread influence upon the male psyche.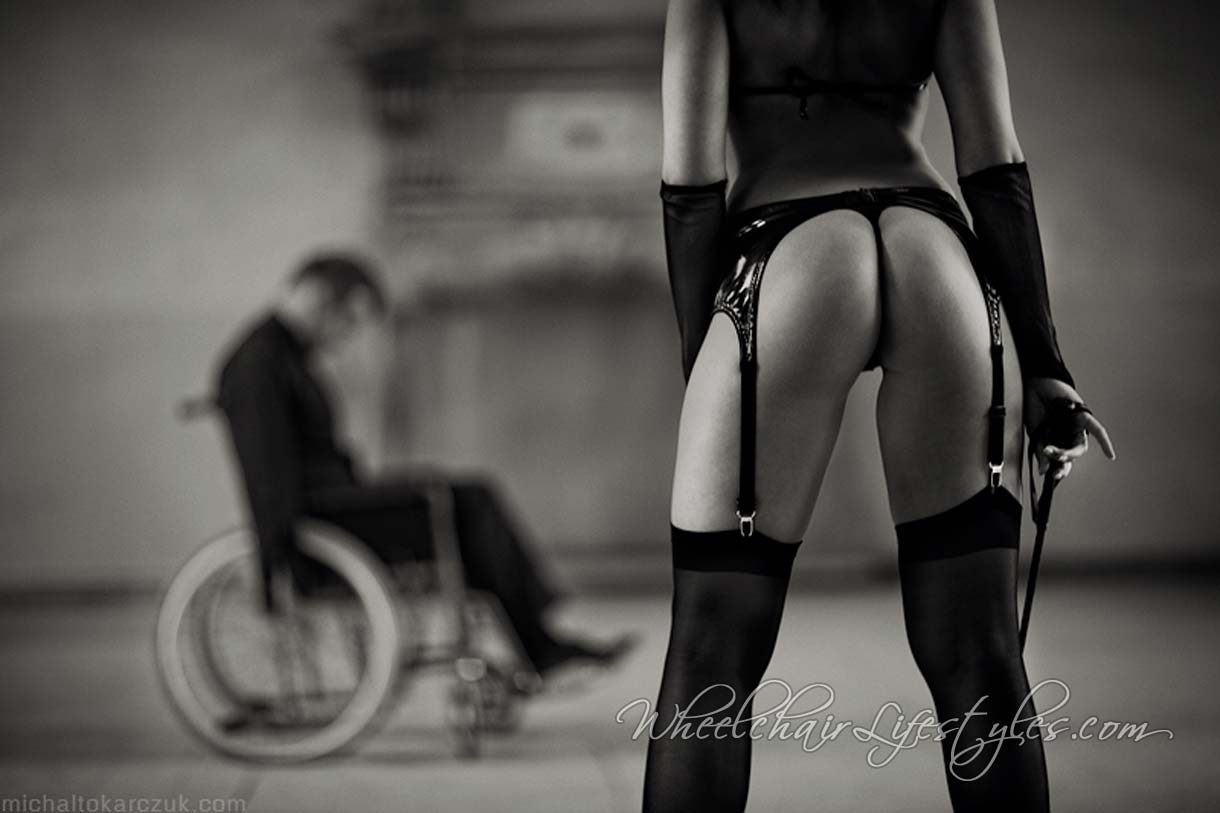 Hence, the inability to achieve a sustainable erection following spinal cord injury vastly reduces the opportunities available to men in finding a life partner, getting married, and fathering children. These undeniably huge life events are keenly sought by most men, and as such, they are possibly the greatest example of difference between an incomplete and complete spinal cord injury.
As a C4 incomplete quadriplegic I have no sensation from the nipples down or elbows out, though I feel compelled to state, I can achieve sustainable erections. I can only imagine the dent, the blow to ego and self becoming impotent a man. That said, there are many ways to sexually please a person and we advocate these throughout our website.
In our second real life example, having no forearm sensation makes it virtually impossible to determine by leaning on an object if it's hot or cold, acidic, dirty, sharp, sticky, wet etc. Often clothing that cuts off circulation to hands goes unnoticed. Void of forearm sensation it's impossible to estimate the weight of an object by holding it. Likewise, it's impossible to sense when a limb is under so much pressure it's about to break. Absolutely any area of skin or body part void of sensation is vulnerable to many forms of harm.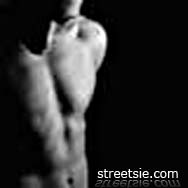 As an incomplete quadriplegic I have limited forearm sensation, areas of my body void of sensation seem to have a way of eventually getting the message through. Technically I am paralyzed and void of sensation from the chest down but as I'm incomplete my legs and feet spasm frequently. I experience warm or buzzing sensations in my lower limbs in response to pain. Typically those with complete spinal cord injury do not spasm or "feel" any sensation whatsoever below the neurological level of injury.
While eating dinner one night a complete quadriplegic friend of mine realized his roast pumpkin was missing, totally unaware it had fallen onto his bare foot causing third degree burns. Had that been my foot, I most likely would have noticed a dull sensation after five minutes and/or noticed increased spasm in that leg. Being incomplete is not always good however. I once calculated my feet spasm approx 8640 times per day.
Our third real life example of wrist extension means moving the back of the hand toward the back of the forearm (upward). Wrist flexion is moving the palm of the hand toward the front of the forearm (downward). When no wrist function exists and a diagnosis of incomplete is given there is small chance of regaining some wrist extension. Usually this would occur within 3 to 12 months of injury. When no wrist function exists and a diagnosis of complete is given, change is extremely rare.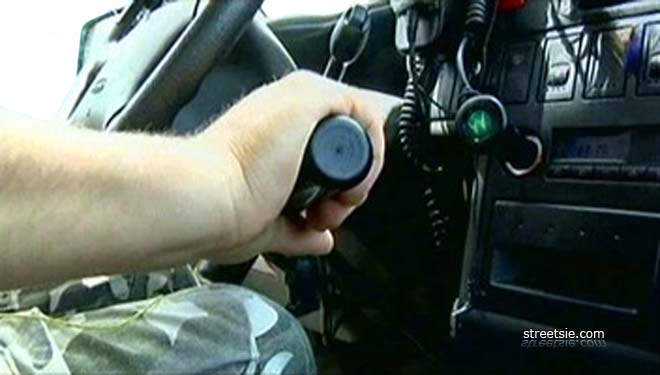 In many countries to legally operate a vehicle on a public road requires wrist extension. When "some" wrist extension exists, bending the wrist upward automatically closes the hand and fingers, fashioning a grip sufficient enough to operate the standard hands controls of a disability friendly vehicle. The ability to drive (or not) has universal impact on employment opportunities, independence, freedom of travel, maintaining friendships, living in rural and remote areas, participation in the community, outings and social integration in general.
I have no wrist extension and cannot legally drive a car (not because my injury is incomplete). My spinal cord was damaged above the neurological section responsible for wrist extensors – C6. Having held A and C class, omnibus, motorcycle, forklift, cherry picker, scissor lift, and speedboat licenses, being active and adventurous driving is something I miss terribly.
"Losing my legs was hard to deal with but losing my hands is a real bitch." –Graham Streets
Outomes of Incomplete vs Complete Spinal Cord Injury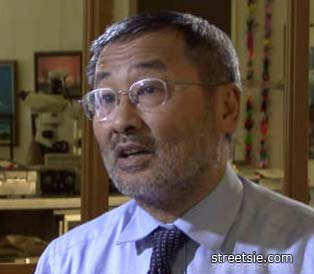 Professor Wise Young, Ph.D., M.D. who co-chaired the committee defining the currently accepted ASIA (American Spinal Injury Association) classification suggests many doctors today frequently become confused when determining spinal cord injury levels, the definition of complete and incomplete, and the classification of spinal cord injury.
"In the end, the whole issue of complete versus incomplete injury may be a moot issue. The absence of motor and sensory function below the injury site does not necessarily mean that there are no axons that cross the injury site. Many clinicians equate a complete spinal cord injury with the lack of axons crossing the injury site. However, much animal and clinical data suggest that an animal or person with no function below the injury site can recover some function when the spinal cord is reperfused (in the case of an arteriovenous malformation causing ischemia to the cord), decompressed (in the case of a spinal cord that is chronically compressed), or treated with a drug such as 4-aminopyridine. The labeling of a person as being complete or incomplete, in my opinion, should not be used to deny a person hope or therapy." —Professor Wise Young, Ph.D., M.D.
I agree, my GP admitted he knew about spinal cord injury in general but would assist in finding a local spinal injuries specialist with concise knowledge and experience if I wish. I see specialists annually so kept my GP who has been brilliant in learning with me the intricacies of quadriplegia and spinal cord injury.
Incomplete or complete many of the challenges in life after spinal cord injury are being met through advances in medicine, assistive devices and education. Research and studies highlight the need of improved therapies and treatments for spinal cord injury. Technology such as computers and disability schemes are broadening employment opportunities after spinal cord injury. Laws for wheelchair friendly buildings and environments are increasingly becoming legislated. And greater sexual awareness and rights for wheelchair users are being established globally.
Conclusion
Spinal cord injury is a life changing event. Stem cell research and advances in medicine are narrowing the differences between incomplete verses complete spinal cord injury. Still, the differences are significant and should be considered on an individual and whole basis. A diagnosis of complete is not absolute, some will regain function. A complete spinal cord injury does not mean an incomplete life. Emphasis is best placed on life after diagnosis rather than the diagnosis itself.
People with complete spinal cord injury may not be able to achieve a sustainable erection but many enjoy healthy active sexual relationships. Many are getting married and fathering children. Many are furthering their education and gaining meaningful employment. Incomplete verses complete spinal cord injury does not affect a person's ability to love, respect, achieve and live a full satisfying life.
Resources
SCI Info Pages; http://www.sci-info-pages.com/levels.html