I am 20 years old and have been dating my fiance, Chris 34 a C6-C7 incomplete quadriplegic for almost a year now. Chris has no feeling from the chest down, complete use of his arms and limited use of his hands (he can write, type, push his manual chair and even drive so he does very well for himself). Chris has been in the police force for 10 years now and before he started his career in law enforcement he was an Army Ranger. Chris was shot in the neck while on duty in 2007 serving involuntary commitment papers to remove a 60 year old woman from her home.
It was love at first sight! He has always been in good spirits. He has accepted himself and his new life style. Which I admire so much. Lately our relationship is not what it used to be. I am his primary caregiver, we have attendant care 4 nights a week for 3 hours, the rest is left up to me.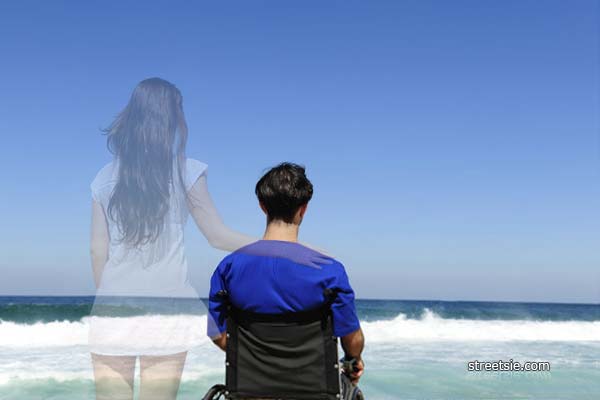 I am not in good health myself, but I feel like I don't have the right to complain. He always has to outdo me with his problems. It's not a competition who feels the worst. Every day I find it harder and harder to take care of him. I am wearing myself out. Worst of all, he is a very cold hearted person with a very dry sense of humor. But I do admire him so much for what he has overcome in his life.
In the Beginning
Before his accident he was an athletic person, he ran every day, a semi-pro cyclist, he loved to hike and camp. He is in very good spirits and doesn't see himself as disabled. He still lives a very active lifestyle, which wears me out tremendously.
In the beginning everybody was against us. Especially my older brother who was his SWAT Team partner and was by his side the night he was shot. I love him very much and my family has just not gotten to where they accept our relationship. I left home to move in with Chris, I gave up everything that I worked so hard for. I quit my job, dropped out of school, and gave up my car for a Volvo (so he could transfer easily and the wheelchair fits in the back). So therefore I have nothing of my own anymore. I did it out of love for him. He was the best thing that ever happened to me, and I wanted to be with him more than anything despite my family turning against me.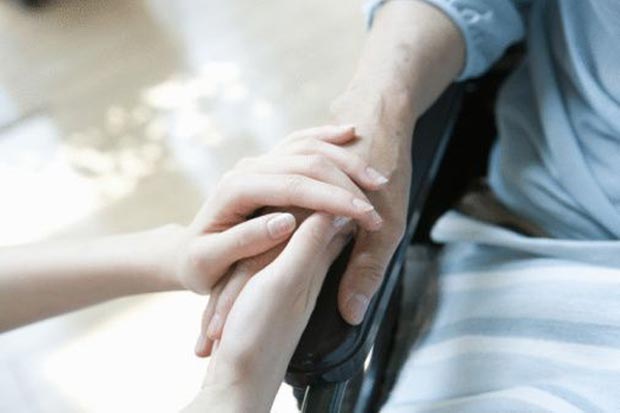 We have our good days and bad days as any relationship does. I gave up a lot to be with Chris because I love him so much. Adjusting to a quadriplegia lifestyle has been really hard for me. I still haven't gotten used to other women being in my house taking care of my fiancé, knowing about our personal lives and every little detail that goes on in our home. I pretty much take care of everything else on my own the laundry, cooking, cleaning, taking care of his service dog, making sure he has his meds every week, taking him to work, picking him up from work, taking him wherever he needs and wants to go.
Where Did My Life Go
He is not the same person that I feel in love with. He has become very demanding and says hurtful things. When I try to talk to him about it he just says it has to be done. I constantly have to clean up after him on top of everything else and he doesn't care. I don't see him as disabled, I see him not the chair. If he is able to make the mess he is able to clean it up, but he leaves it for me, if I didn't do it, it wouldn't get done. Then he just says that I'm OCD. But what is wrong with wanting a clean house? He just expects me to do everything and I never get the respect or appreciation that I think I deserve. He never offers to help me and I am getting very tired and sad.
I want to go back to school, but he says that I don't need to because I get paid a very decent amount of money as his primary caregiver. But I want more for me, I want to be successful and have a career. I want a family one day and I know that I could never have children and take care of him. He is getting a vehicle that is modified for him to drive soon. I am hoping that it will help our relationship and take some stress of me.
His Quadriplegia is Consuming Me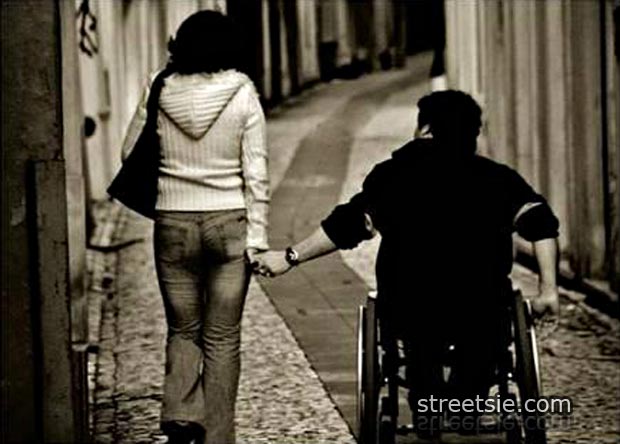 I have explained my feelings and thoughts to him as we are very open with each other. We have never had a problem expressing our feelings. After I tell him how I feel, he just says sorry. That's it… "sorry."
I don't know what to do anymore. I have thought about hiring weekend, night time help for the bowel program and showering, but he says that the weekend is our time for just us. The last time I mentioned it, he said "Is it really that hard for you to do it a couple of nights?" It is, because we don't have simple quiet weekends at home, we are always on the go, by the time we get home I am worn out from the traveling, transfers, and putting the wheelchair in and out of the car.
I do the morning routine; I get him up every morning and drive him 30 minutes to work then drive 30 minutes back home. He says, what is the point on hiring a morning time aide, because when he gets his truck the morning routine will just consist of getting him up and dressed. But he has been saying the truck will be here in a couple of weeks… for about 3 months now.
Quadriplegia & Wheelchair Partners Insight
I guess I am asking for your advice as wheelchair users other quadriplegics and their lovers or partners. Am I being selfish? Since I had an idea of what I was getting into? I never knew that it would be this hard. I can't do the things that I want to do in life, because I am always assisting him in the things he wants to do. He is very inconsiderate of my feelings and is very selfish. It is always about him, but what about me? Am I the selfish one?
I don't know what to do anymore, I am asking for your advice. I hope that I haven't offended you in anyway. If I have I certainly did not intend to. I hope that you can help me and give me some insight.
Best wishes to you!
Caytlin