Disability Fishing Rod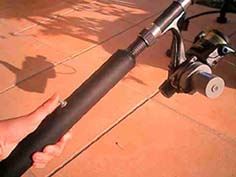 For many with a disability fishing is a popular pastime. A spinal cord injury such as quadriplegia affects arm and hand function. A battery powered fishing rod like Roef Engineering's disability fishing rod can assist disabled fishermen with limited hand or arm function. For quadriplegic wheelchair users perhaps the largest drawback with Roef's however is no self-casting mechanism. Disabled fishermen unable to cast are restricted to fishing from a boat or jetty. Retailing at $295.00 we road test Roef's lightweight 12 volt battery powered disability fishing rod and give you all the pros and cons.
Handicap Free Reef Fishing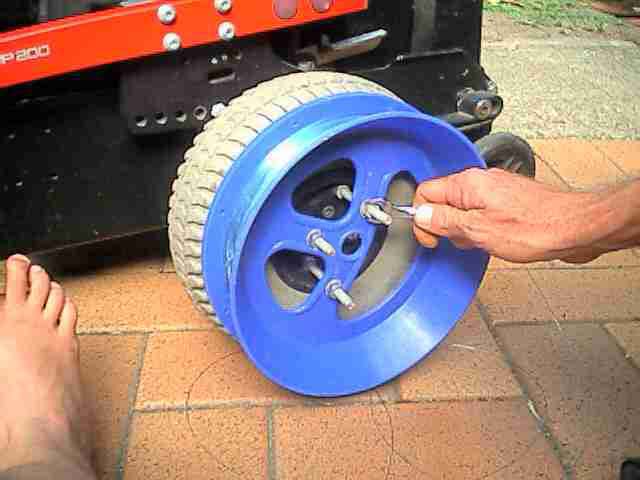 A keen fisherman before spinal cord injury and quadriplegia I was eager to get out and go reef fishing. So my brother adapted my electric power Quickie P200 wheelchair into a powerful wheelchair fishing rod. Hauling massive fish from 80 feet below no longer a problem we hired a charter boat from the Noosa Boardwalk. No more handicap fishing for me wheelchair thrill-seekers. A handline bolted onto the powerchair rear wheel gives me complete control over winding in and out. Friends are amazed how I'm able to wind fast and slow in time with the rocking motion of the boat. Leaves me one hand free for a cold beer!
Deep Sea Wheelchair Fishing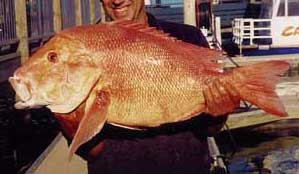 On our latest off-shore wheelchair adventure we spent three days at sea fishing the continental shelf out of Seventeen Seventy Australia. The guys tied me to the refrigerator on the shaded rear deck in my power wheelchair fishing rod which assisted me in catching the second largest fish, a huge red emperor. We left my wheelchair and carried me to and from bed. Steak sandwiches, cold beer, good company and a couple of days fishing, what more could a salty cripple want. Make sure your wheelchair is fully charged and battery life strong. Sea sick tabets are recommended.